AFINITE
One week project @ University of Leeds (exchange)
Term:Fall, 2017
Team: Individual
Tools: Illustrator, InDesign
For this project, we were asked to choose a business in Leeds and rebrand it to better fit the company.
Branding
Indentity
Marketing
I started my design process by taking inspirations from the original logos of this company. One major issue they have is that their brand identity on their website is different from their identity on Linkedin.




Logo on website(left), Logo on Linkedin (right)


Even though their name is afinite, the concept of technology is infinite. As I started to play with the infinity symbol shape, I found many different possibilities with the design of this logo.

Finally, I am able to combine both the letter "a" and "F" into the design of this infinity shape, and also communicates a sense of connection, intelligence, and professionalism.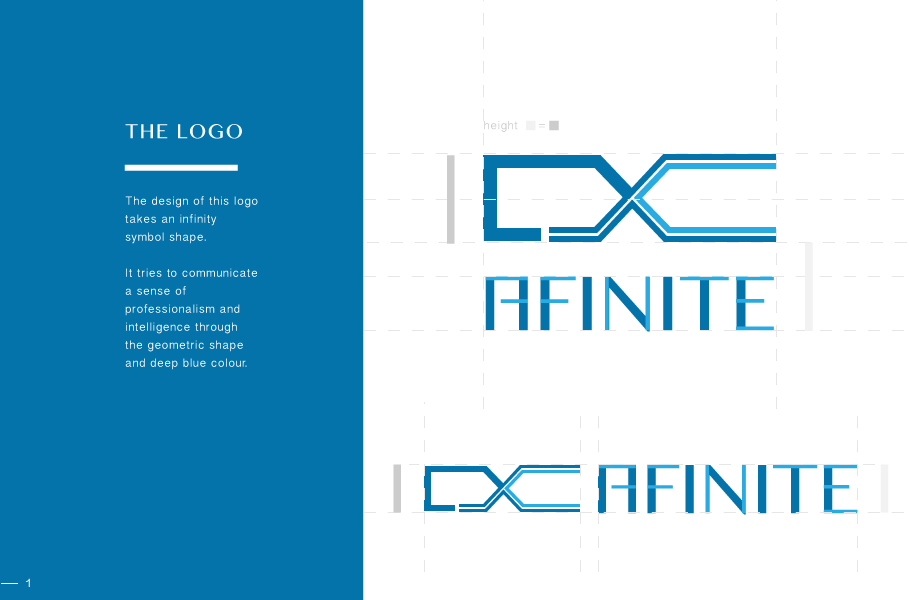 This is an academic project for a made up event with the purpose to practice design. None of those materials should be used for any commercial purposes.